Dr. Siniša Krznar, senior research assistant
E-mail: [javascript protected email address]
Tel: +385-1-615-5648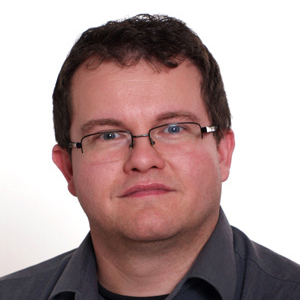 Dr. Siniša Krznar was born in 1977 in Varaždin. He began his studies in Archaeology and History at the Faculty of Humanities and Social Sciences in Zagreb in 1995 and graduated from the Department of Archaeology with the dissertation "An Anthropological analysis of cremated remains from the site Sv. Lovre – Donje polje near Šibenik". He defended his Master's thesis "Frequency and distribution of dental pathologies in antique and early Mediaeval populations from the eastern Adriatic coast" in 2007 at the Department of Archaeology of the Faculty of Humanities and Social Sciences in Zagreb. He received his PhD from the same Department in 2012, with the dissertation "An archaeological picture of late mediaeval cemeteries in northern Croatia"
From 2003 to 2007 he worked at the museum institution "Dvor Trakošćan" (Trakošćan Castle) as curator, after which he started working at the Institute of Archaeology. He was appointed to the academic title of research associate in 2013. From 2007 to 2013 he worked on the project "Mediaeval settlement of northern Croatia in the light of archaeological sources", led by Dr. Tatjana Sekelj Ivančan.
During and after his studies, as well as after joining the Institute of Archaeology, he participated, both as a team member or deputy site manager, in work on numerous archaeological excavations. He managed the archaeological investigations in Torčec, position Cirkvišće and the trial excavations at the site AN9 Novi Čeminac - Remanec poljana - Krčevine on the Beli Manastir-Osijek-Svilaj section of the A5 motorway. In 2013, he participated in the work of the doctoral Archaeology program at the Faculty of Humanities and Social Sciences, University of Zagreb.
He is one of the initiators and a member of the organisational committee of the international conference "Mirko Malez – his life and work 1924 – 1990 – 2010" and a member of the organisational committee of the international conference "Cemeteries and burial customs in mediaeval and early modern northern Croatia". He is editor-in-chief of the popular science journal "Ivanečka škrinjica". He was desk editor of the 4th issue of the annual journal of the institute of Archaeology "Annales Instituti archaeologici", published in 2008. He is a member of the editorial board of the scientific journal "Historia Varasdiensis".
He is a member of the Croatian Archaeological Society and the Society of Historians of the city of Varaždin and the Varaždin County. His primary research interests are mediaeval and early modern cemeteries and burial customs.
Bibliography:
http://bib.irb.hr/lista-radova?autor=300523