Sebastijan Stingl, doctoral candidate
E-mail: [javascript protected email address]
Tel: +385-1-481-9660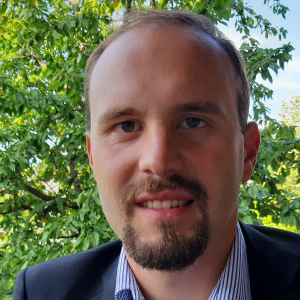 He was born in 1993 in Zagreb. He first got his MA degree in Archaeology with emphasis on medieval archaeology at the Department of Archaeology at the Faculty of Humanities and Social Sciences at the University of Zagreb in 2017, after defending the thesis captioned Early modern devotional objects found in graves around the church of St. Nicholas the Bishop in Žumberak. One year later, he obtained an MA in History with the emphasis on medieval history at the Department of History of the same Faculty, after defending the thesis captioned Late medieval elite's diet on the example of the list of expenses of the Zagreb bishop Osvald Thuz from 1481 and 1482. Since September 2020 he has been employed at the Institute of Archaeology in Zagreb as a junior researcher - doctoral candidate on the Croatian Science Foundation's research project Development and Heritage of the Military Orders in Croatia - milOrd (IP-2019-04-5513), led by Juraj Belaj, PhD.
Since 2013, he has continuously been working at archaeological excavation sites. At the archaeological excavations of the churches of St. Martin at Prozorje in Dugo Selo and St. Luke the Evangelist in Novska, as well as on the monastery church of St. Margaret in Bijela, where he was the deputy manager of the excavations. He has also been taking part in archaeological excavations of the chapel of Knights Hospitaller at the site Pakrac - Stari grad. In 2016, he was a recipient of the prestigious scholarship awarded by the City of Zagreb for proficiency in his postgraduate studies. He also took part in the project called Topographical and field survey of Žumberak mountains at the Faculty of Humanities and Social Sciences at the University of Zagreb.
His research interests include military orders, everyday life of the late Medieval and early modern society (with the emphasis on food history) and mortuary practices of that period.