Marina Ugarković, research associate
E-mail: [javascript protected email address]
Tel: +385-1-615-1907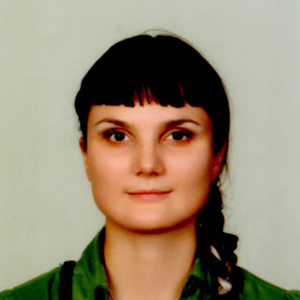 Dr. Marina Ugarković was born in Split in 1980. She attended school in Split, where she completed the Language Gymnasium. In 2007, she graduated in Archaeology at the Faculty of Humanities and Social Sciences, University of Zagreb. Between 2009 and 2013 she completed postgraduate doctoral studies at the Department of Archaeology of the Faculty of Humanities and Social Sciences in Zagreb, after which she wrote and, at the beginning of 2015, succesfully defended her PhD entitled "The burial customs of Greek Issa based on archaeological excavations of the necropolis Vlaška njiva in Vis".
She has been working as a junior researcher (from 2009 until 2015) and postdoctoral researcher (from 2015 onwards) at the Institute of Archaeology in Zagreb. From 2009 to 2013 she was an associate on the scientific-research project "Archaeological topography of Croatia in Classical Antiquity", led by Dr. Vlasta Begović. She participated in archaeological investigations at a number of sites in Croatia, Greece and Turkey. In 2008 she was a post-excavation manager for Cambridge Keros project (Cycladese, Greece) and Priniatikos Pyrgos project (Crete, Greece). She was leader of the archaeological investigations at Stobreč (2012) and since 2011 on the island of St. Clemens near Hvar. She is collaborator (study and publication of material remains) on Cambridge Keros project (McDonald Institute for Archaeological Research, project director Prof. Lord Colin A. Renfrew) and Die Hafen-Nekropole von Ephesos project of the Austrian Archaeological Institute (director Priv.-Doz. Mag. Dr. Martin Steskal), and on investigations of specific themes further cooperation is established with the Austrian Archaeological Institute (hellenistic pottery from Ephesos) and Departament of Cultural Heritage of the University of Salento (red-figure pottery on the eastern Adriatic).
She has been on manifold research periods abroad, to Austria (Vienna, Graz, 2011, 2013, 2015), Germany (Frankfurt, 2010) and Greece (Athens 2009, 2012, 2014, 2015), for which she received several grants. She was awarded a scholarship from the Norwegian institute in Athens (2014). She has held invited lectures in Frankfurt, Germany (Römisch-Germanische Komission des Deutschen Archäologischen Instituts, 2010), Graz, Austria (Karl-Franzens University, 2011), and Athens, Greece (The Norwegian Institute at Athens, 2014) as well as participated on numerous international conferences. She is a member of the International Lychnological Association (ILA) and International Association for Research on Pottery of the Hellenistic Period (IARPothP). In 2015 she was elected a board member for the latter.
Her main research interests are the archaeology of the Adriatic and the Mediterranean, with emphasis on the period from the 4th to 1st c. BCE, the Greeks and indigenous populations in Dalmatia, necropolises and the archaeology of burial rites, processes of acculturation and cultural hibridisation, identities, material culture, and cultural contacts, Hellenistic trade and ceramics, and island archaeology. The subject of her doctoral dissertation is a reconstruction of the burial rites of Issa (4th to 1st century BC) that can be gleaned from the material remains at the Issa necropolises. The finds are interpreted in the context of co-exsistence of Greek and indigenous communities, as a contribution to studying the process of acculturation on the island of Vis and the multifaceted cultural identities of ancient Issa.
Bibliography
http://bib.irb.hr/lista-radova?autor=314023