Asja Tonc, research associate
E-mail: [javascript protected email address]
Tel: +385-1-615-5648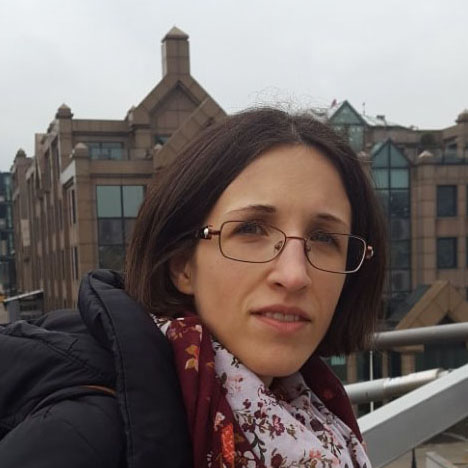 Born in 1983 in Rijeka. She graduated in Archaeology and Italian Studies at the Faculty of Humanities and Social Sciences in Zagreb. The following year she became a doctoral student of prehistoric archaeology at the Department of Archaeology, Faculty of Humanities and Social Sciences, University of Zagreb. In March 2015 she defended her doctoral thesis entitled "Protohistoric communities in the northern part of the east Adriatic coast and its hinterland" under supervision of dr. M. Dizdar. She started working at the Institute of Archaeology in 2008 as expert assistant- documentalist, since 2009 as junior researcher – research assistant on the project "Development and mobility of protohistoric communities dwelling in the territory of continental Croatia" and since 2015 as postdoctoral research assistant. In 2012 and 2013 she undertook study visits to Rome with a scholarship of the École Française de Rome.
Since her first days at the institute she has participated, as deputy site manager or site manager, in rescue field investigations of the sites Čepinski Martinci – Dubrava, Gornji Vukojevac, Poljana Križevačka 1 and systematic investigations of the Sv. Trojica hillfort, as well as a number of field surveys as part of studies on the impact of various infrastructural projects on cultural heritage. Since 2014, she has been a member of the editorial board of the journal "Annales Instituti archaeologici". She is a member of the Croatian Archaeological Society.
Her research interests focus on topics from the Late Iron Age and Romanisation, the identity of protohistoric communities, trade and exchange, ceramics and small metal finds.
Bibliography
http://bib.irb.hr/lista-radova?autor=314045